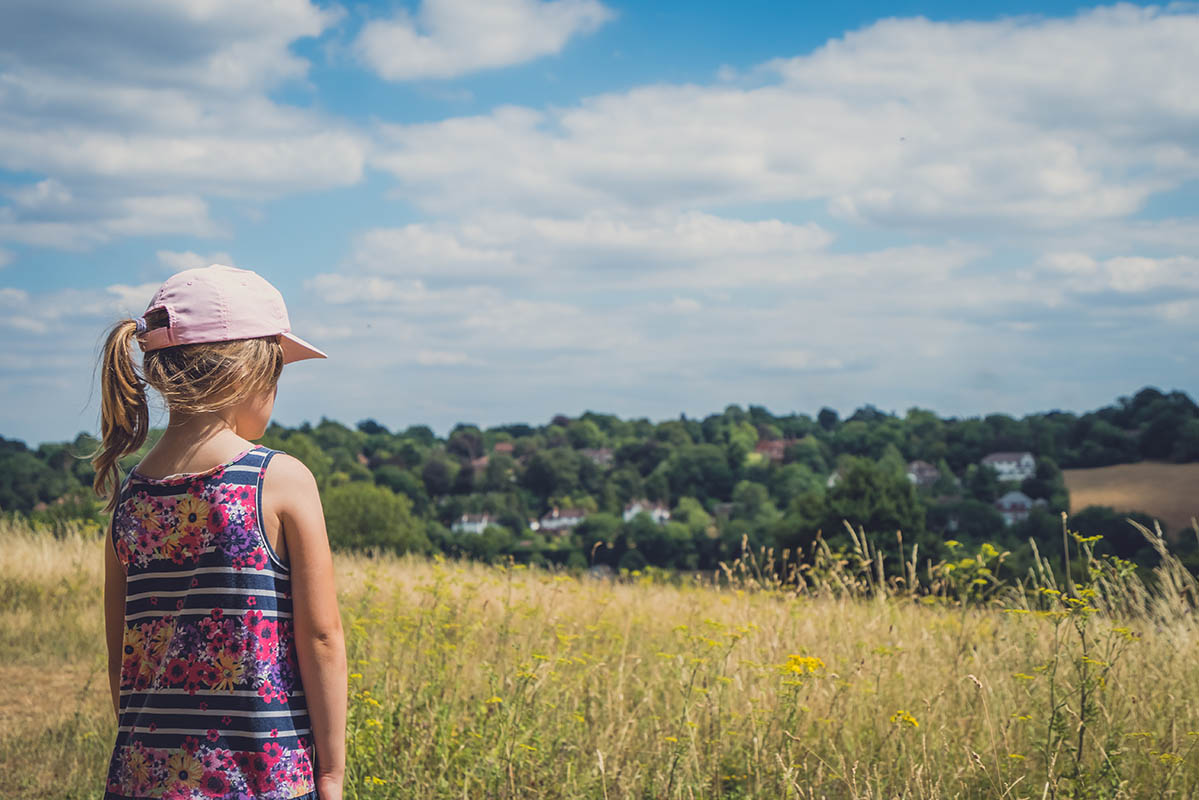 If you are planning to visit Surrey or are considering moving to the area, it pays to know more about it. Basically, it is a county in South East England, with neighbouring areas being Greater London (northeast), Hampshire (west), West Sussex (south), East Sussex (southeast), Kent (east), and Berkshire (northwest). The area is quite wealthy. It is divided into several districts. Overall, Surrey has about 1.2 million people. Check out some facts about the history of Surrey.
Random Facts about Surrey
Back in 1889, the Provisional Surrey County Council got together for the first time and the administrative county of Surrey was established. This happened one year after the Local Government Act changed county-level local government in the country.
Jimmy Page is said to have spent his early life in Surrey; in particular, he used to live in Epsom.
Surrey has the biggest lands of woods of all counties in England, the Surrey Heath district being the most wooded area with 41% of tree cover of all counties in England.  A lot of properties are hidden by trees. In comparison, other counties share the minuscule 11.8% of woods nationally.
Each year, there is a series of lectures on industrial archaeology in Guildford that are held in the span of two weeks by the Surrey Industrial History Group (SIHG). Restoration projects and research are also executed. Not only that, but there is a newsletter covering the same topics every three months.
In the middle of the twentieth century, the Herbert Commission issued a report according to which a great deal of North Surrey had to be a part of a new Greater London.
The first purpose mosque in Britain was built in Woking. It is also where the first crematorium in England was founded. The mosque was opened in 1889.
When it comes to the English county population, Surrey comes in 12th.
Anglo-Saxon elements can be seen in various churches across the county, including Albury, Godalming, and Guildford.
Surrey is sectioned into 11 borough districts: Guildford, Mole Valley, Surrey Heath, Epsom & Ewell, Elmbridge, Runnymede, Tandridge, Reigate & Bantead, Spelthorne, Waverley, and Woking.
The first public art gallery in Britain was the College of God's Gift in Dulwich founded by Edward Alleyn. It featured art collections as well as many other things.
The first-ever town across the globe to develop a public electricity supply was Godalming, a historic market town in Surrey.
The river Eden flows by the Tandridge District, which is located in East Surrey.
Kingston upon Thames used to form part of Surrey administratively. As its name implies, Kingston is positioned on the River Thames.
Royal Holloway, University of London happens to be located in Surrey, more precisely in Egham.
Purley formed part of Surrey until 1965.
An interesting fact is that King Edward was considered one of the largest landowners in the county. His estates were estimated to bring £117 of revenues at that time. The Domesday Book has records of this. 
The county is crossed by three big motorways: M3, M25, and M23. Other major roads are the A31 trunk road (one of the ancient routes leading up to Winchester), the A3 trunk road, A24 which passes through Dorking, Leatherhead, Ashtead, Epsom, and Ewell, and more.
 Another astonishing fact is that Surrey houses the headquarters of a number of large international companies such as Samsung, Toshiba, Whirlpool, Pfizer, Philips, Toyota UK, Future Electronics, etc.
Some scenes of the romantic comedy The Holiday were filmed here and more specifically Shere and Godalming.
During the 18th century, Dorking, a famous market town in Surrey, became notorious for various sporting pursuits. (Dorking is positioned in South East England.)
Guildford Cathedral was built straight from the clay that exists in the hill on which it is positioned.
The county offers a lot of rural and non-rural leisure activities.
Horsell Common is a Site of Special Scientific Interest.
Wimbledon was once part of the county of Surrey.
The very first Earl of Surrey is William de Warenne, a Norman nobleman. The title was given by King William II.
In the past, Richmond, Sutton, Croydon, Merton, and Kingston used to form part of Surrey and are now part of Greater London instead.
Woking is the second largest town in the county in terms of population, totalling 62,796 residents.
Short History of Surrey
 Here are more details about the early days of Surrey and how it came to be what it is now. 
Ancient Periods (5th-6th centuries): It is believed that parts of the county today known as Surrey was managed by Cantiaci and other parts by the Atrebates tribe. That was before the Roman era. During Roman times, the suburb of Southwark which now belongs to Greater London was the only prominent establishment in Surrey. Then, around the 5th and 6th centuries, Saxons settled in the area. It may have become part of a Middle Saxon kingdom. The name means "southern region." The lands of Surrey were held by different kings, founders, and owners such as Chertsey Abbey, Wulfhere of Mercia, King Caedwalla of Wessex. According to rural temple excavations, there were once temples at Godstone, Chiddingfold, Farley Heath, and Betchworth, among other sites.
9th-11th Centuries: In the 9th century, Scandinavian Vikings invaded northwestern Europe and parts of England. Surrey being situated inward from the coast was spared. In other words, its geographical position helped it stay safe for a long time. In 853, the residents of Surrey saw a major battle as they joined their neighbours from Kent in another attack by the Vikings which the former eventually won. A whole century later, the county was still safe from attack. Then, in the 1000s the army of Thorkell the Tall defeated Surrey.
12th century: Guildford Castle was rebuilt and turned into a royal palace after it was ravaged along with other fortresses and sites by William the Conqueror earlier in 1066. Evidence and remains of other Norman castles were found later in other districts, such as Walton-on-the-Hill and Cranleigh. They were made of timber and earth. Other than, important settlements at that time were considered the likes of Kingston Upon Thames, Dorking, Ewell, Staines, and Croydon. Not only that, the first Cistercian monastery in Britain was built in 1128 near Farnham.
14th century: When it came to agriculture, the majority of lands in Surrey were infertile and the county had little significance in terms of economy and politics. Manufacture of woollen cloth was one of the most essential markers of prosperity for the county. The mineral composite deposits available near Nutfield and Reigate enabled the manufacture of woollen cloth (Nutfield is a village).
15th century: There were no serious battles in the county at this point but during the Wars of the Roses, at different stages, Kent armies that were headed for London would pass through Surrey.
16th century: Henry VIII dismissed convents, priories, friaries, and monasteries in England. The so-called Dissolution of the Monasteries led to the perishing of the Benedictine abbey of Chertsey and a Carthusian priory that was started by King Henry V.
17th century: New industries began to thrive in the county while others became extinct, such as the furnace business, which was ruined because the mines ran out of material.
19th century: This was the time when Surrey became densely populated as communications were given a boost and more roads were developed, which enabled the process of traveling from one area to another, villages included. A rapid expansion followed into other towns including Croydon, Farnham, and Guildford. Farming communities were transformed into more modern areas thanks to the increase in incomers to Surrey and the distinctive dialect of the region gradually died. The late 1800s marked an important era in the architecture development of Britain thanks to Surrey. The county contributed greatly to the vernacular revival architecture, especially in terms of building forms. It was a source of inspiration for English architect Sir Edwin Landseer Lutyens who was moved by traditional materials and styles. At this point, the production of gunpowder and manufacturing paper was shut down. That said, there were new industrial developments, such as the production of utility vehicles.
20th century: In 1920, Croydon Airport was built and put into operation. For many years, it acted as London's main airport. However, after World War II, it was replaced by Heathrow and later on was forced to shut down. Railway services to London Victoria, London Bridge, and other areas became available. A new Guildford line was established. Farnham Castle has managed to keep its medieval structure.
More information about Surrey manufacture, communities, buildings, history, restoration projects, collections, kings' estates, and other facts can be obtained online. People have access to various publications, records, roadworks and maintenance, and heritage events, including anything from the 6th to the 20th centuries. There are books covering different periods of the history of Surrey, in many volumes. Check out the Surrey History Centre for more data too. Feel free to contact them for details via email. You can even get updates every month.
Questions and Answers
Let's finish off with some common questions about Surrey.
Q: What is Surrey famous for?
A: Surrey is known for its burial mounds and Bronze Age forts, as well as one of the biggest vineyards in England.
Q: What places of interest are there in Surrey?
A: Places of interest include the Tudor mansion, the Devil's Punch Bowl, numerous Wildlife Trust reserves, the National Archives for England & Wales (used to be part of Surrey), Runnymede at Egham, and more.
Q: Is Surrey a posh area?
A: Surry is one of the many areas outside of London that are expensive to live in. For example, property prices in Virginia Water have skyrocketed over time and today extend beyond the million-pound mark. This has made it a preferred commuting area. There are plenty of luxurious manors, houses, and parishes around but there also are some affordable places to say with a friend where the staff are excited to accommodate one's needs.
Q: Is Surrey safe to live in?
A: Generally speaking, Surrey is a safe area.
Q: What is the Surrey accent?
A: The local dialect in Surrey has almost vanished throughout the centuries and so has its distinct vocabulary. These days, you will hear fewer and fewer people speak with the typical Surrey accent. It used to be widespread, though.
Q: What does Surrey mean?
Historically, the word surrey meant a two-seat four-wheel carriage pulled by a horse. It is an old-fashioned passenger vehicle that was used in the US a long time ago. Another word for it is equipage.
Q: Is Surrey expensive to live in?
A: It's definitely not the cheapest place on earth but it has to be said that it's not that expensive either. That being said, you can expect that the costs in Surrey are beyond the UK average, so if you plan to make a trip to the area or move to live there, prepare to spend a lot on the regular stuff.
Q: Why is Surrey called Surrey?
A: It comes from the word Suthrige or Sūþrīge, which means "southern region" in plain words.
Q: Is Surrey a good area to live in?
A: Yes. It depends on what you are looking for. Surrey offers 11 districts to choose from, so you have to pick the kind of lifestyle that suits you the most. There are villages and towns.
Q: What actor was born in Surrey, England?
A: A lot of celebrities were born in one of the districts of Surrey such as Eric Clapton and Lilly Collins (daughter of Phil Collins). When it comes to actors, we have Tom Felton (born in Epsom), Bill Nighy (born in Caterham), Lily James (born in Esher), Simon Bird (born in Guildford), Warwick Davis (born in Epsom), Celia Imrie (born in Guildford), Julie Dawn Cole (born in Guildford), and more. In addition, George Roger Waters was born in a village in Surrey. Film director David Lean came to life in Croydon. Author George Bernard Shaw lived in Woking. English writer John Evelyn was born in Wotton.
Q: How far is Surrey from central London?
A: The total distance measures around 36 kilometres and 900 metres or 22.9 miles.
Q: Is Surrey the most expensive county?
A: No. There are other more expensive areas but Surrey doesn't fall behind that much.
Q: What sports are available in Surrey?
A: Golf is quite common in the area. It has been played for many decades ever since the 1900s. Cricket, rugby, and football are also available. There is a great deal of football clubs such as Cobham, Farnham Town Football Club, Chertsey Town, Hortley Town, Banstead Athletic, Ash United, etc. In addition, there are several rowing clubs like Walton, Molesey, Weybridge, Guildford, and Staines. Sports lovers can play volleyball as well. Other sports are available for families.