If you love your home but you feel like you need some extra space, beyond barn conversion, another fantastic option is to turn an attic room into a usable living area. In addition to extending the size of your house, a properly completed home renovation will also greatly increase your property value.
With this article, we will demonstrate how you can utilise your roof space in many different ways. You can create a modern, functional and aesthetically pleasing room - from an extra bedroom or cosy living room, through a home office to kids room. The attic gives you a unique opportunity to take advantage of the unusual shapes of the tilted roof space and create a cosy, private and relaxing room in your house.
In addition, loft conversion and extension is not too expensive as in most cases the structural components of the construction are already there and can be used as a small step towards a complete house renovation project. So it is cheap to build, it is a really smart and cost-effective way to add some extra space and make your house more valuable.
Can you extent into any loft?
Most property can extend into a loft. As long as you have 2.2 meters head hight to begin with and space to the staircase then you will be able to convert your loft.
If you want to find out whether your loft can be converted just go there and inspect the space. If you can stand there and you have full head hight than you will be probably able to transform it. However, you really need at least two meters plus ceiling height, to get a loft conversion.
If you have got restricted head height there some loft extension options as well, such as lowering the floor a little bit. However, you should know that it will increase construction costs.
If you are planning to get a loft conversion you can easily find out if your house is suitable for it just by consulting a loft conversion company.
How much does a loft conversion cost?
The cost of loft conversion in the UK can vary from £20000 up to £50000 depending on the floor area and structural specifications. Different factors will determine the price such as what loft you want to have - dormer loft conversion or mansard.
A simple loft conversion like a new staircase, roof lights and insulate an existing roof structure may cost you less than £20000 pounds. If you want to add things like dormer windows, to improve electrical and plumbing circuit around, it may cost you somewhere between £30000 and £50000. On average the bill cost for a mansard loft conversion would be £50000 to £60000.
Do you need planning permission for a loft conversion?
Loft conversions are categorized as permitted development and this is why, most of the time, planning permissions for a loft conversion is not required. Whether or not you need planning permission will be determined by your geographical location and the type of conversion you plan to do.
Typically if you just want to instal Velux windows and dormer loft conversion would come under permitted development and it does not require planning permission but obviously, that will depend on the area and the council at the time. But if you are thinking to put flat roof doors on the front of the house or your property is located in a conservation area then you would need planning permission.
If you want to learn more about this topic you can normally find out information by the council or you can ask your builder loft conversion company for more details and what is needed.
What specialists do you need to convert your loft?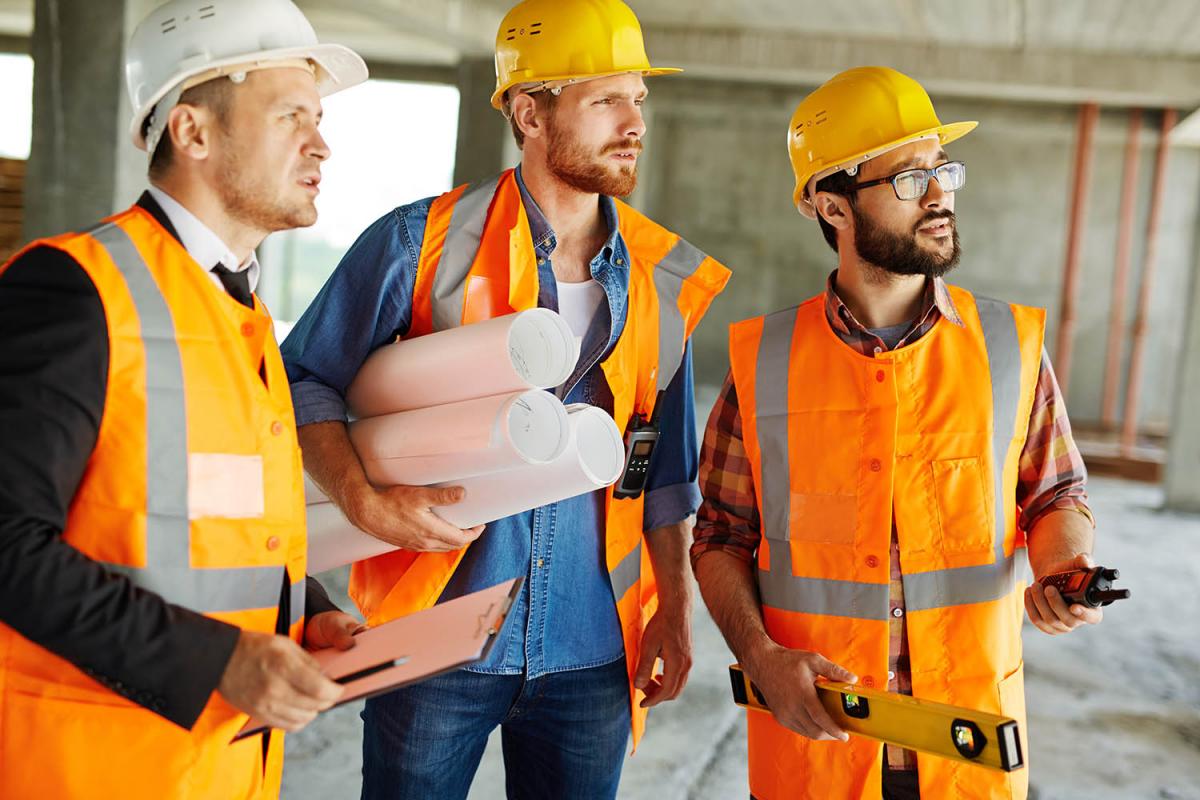 To get a loft conversion you need reliable builders who are experienced in extension and loft conversion. A visit from such a company is really useful because you will be given lots of information, you will be told what it would entail timescales and you will be able to look at different loft conversion ideas. Professional loft conversion builders will help you with everything that is needed - from initial planning to finished job. It is essential to look for a company that is reliable and trustworthy.
Keep in mind when you are building loft conversion there are also technical requirements that you need to take into account. Probably, you will have to consult a building control inspector. Usually, there are not many restrictions in terms of what you can do but you will need building regulations approval. In many cases, building control can be sorted by your builder.
What are the different types of a loft conversion?
Different types of lofts conversions techniques include a dormer loft conversion, Velux (roof light) loft conversion, hip-to-gable and gable-to gable loft conversions, and mansard loft conversion.
Dormer loft conversion
This is one of the most popular options of a loft conversion. It is affordable and suitable for most of the houses. A dormer loft conversion is an extension of the roof with vertical wall and ceiling. Dormer extensions give more space on the upper side and extend the half room in full room space.
Velux (roof light) loft conversion
Roof light loft conversion is a simple transformation that uses the original roof structure. It does not change the roof structure but make required cut-outs in the roof to place Velux windows made up of glass or fibre. The windows are installed in line with the roof. Roof light loft conversions are a very popular choice because they are easier to be performed as well as cheaper compared to the other types of loft conversions.
Hip-to-gable loft conversion
Hip-to-gable loft conversions are usually a good choice for semi-detached or detached properties. This kind of loft conversion extends the roof to a slope on all four sides. A hip-to-gable loft conversion is often combined with other types of loft conversions. It is important to note here that if you live in a semi-detached house you will need Party wall agreement before you start accomplishing your loft conversion plans.
Gable-to-gable loft conversion
It is a new box extension that includes the space between each gable end. It sometimes requires increasing the height of the gable end walls.
Mansard loft conversion
It is similar to Dormer loft conversion. This type is usually constructed on rare roof slope at 72-degree angle and it makes the roof more vertical. A mansard loft conversion creates most floor space but it tends to be more expensive in comparison with the other types of loft conversions.
Loft conversion ideas – how to create extra rooms in your attic space
There are so many things that you can do with your attic extensions - from storage space, bedroom through the living room to master en suite and even roof terrace.
If you are wondering how to organize the new loft space in your house here we will give you some loft conversion design ideas. Take a look!
Turn the loft space into a living room
The loft space will look amazing if you turn it into a small and cosy living space. Skylights will flood the room with the sun's rays. Yes, these are often rooms with limited space, but if they are cleverly designed, they will be quite functional and welcoming living rooms. The small seating areas offer places where people can take a break and relax after a long day. You can also optimize the area by purchasing furniture made to fit your space.
Introduce a home office in the loft
Nowadays many people work from home so they need a private and quiet place to do their job properly. Introducing a home office in the loft is a great option. The attic space is ideal for this purpose, as it is located away from the general space of the home. The attic home office can be beautifully painted and decorated with a built-in desk and shelves, including a small entertainment area with a sofa and TV. You may also add a soft rug, a vase of flowers or other small details to make your home office even more pleasant to stay in.
A Kid-friendly Loft Conversion Idea
Every child needs his/her own room but in small homes, this is rarely possible. So some parents decide to adopt the attic to a kid's room to provide the child with the necessary privacy. The room height is usually enough for children. If you show a little creativity you can create indoor areas, such as a TV watching area, a games area, a place for creativity, relaxation, etc.
If you decide to convert the loft into a children's room don't forget to think about the insulation and heating of the place. Choose light tones to make the room more spacious.
Convert it into loft conversion bedroom
If you dream of a master bedroom, then the loft space may be enough to create it. The good thing about the attic bedroom is that it is a separate room from the rest of the house, where you can safely retreat. Even a loft bedroom with a simple design can be very comfortable. In addition, it might be used for a guest bedroom as well. If your place allows it, you can even create an individual master suite with an en suite bathroom. And while you're at it, you can combine it with a bathroom renovation as well.
Convert it into a bathroom
Building a shower room is one of the most time consuming but interesting loft conversion ideas. To realize it you will certainly need the help of qualified specialists. They will advise you on the specifics of the room, about heating and stud wall insulating, as well as plumbing. All of these things, of course, will make the process more expensive. However, this may be with it.
To avoid mistakes and unnecessary costs, trust only experienced renovation professionals.
Turn it into a home library
This offer is suitable for those of you who prefer to spend rainy autumn weekends with a book in hand. You can create a special place for your literary collection in the loft room. Adding a dormer window is a great way to provide some extra daylight to your reading room. You choose whether to break the look of the library with decorative elements or to combine it with the idea of a home office!
Loft Conversion Lighting Ideas
The functionality of the loft depends not only on the size of the area and shape of the roof but also on the appropriate lighting.
Natural lighting
Skylights. They are the most popular option that ensures a natural flow of light. It is not necessary to limit yourself to one type of skylight and install it in all rooms. It is better to choose several windows that differ from each other, specially adjusted to the function of the interior. The location of the windows is also important for proper light intensity. It is better to illuminate the space under the roof with several properly placed smaller windows in different places than one large window. If there are spaces where you can't include windows you may consider living the attic open plan.
Roof glazing. To illuminate the small attic room well, one window is not always enough. That is why it is worth considering roof glazing. This will add character to the place as well as create a great loft room with a view.
Mezzanine level loft conversion. This is another creative option to catch some natural light. You may use spiral staircases and create this nice maisonette style.
High-quality artificial lights can replace natural light
In addition to the natural light in the attic room, it is also good to think about the lighting fixture. They are an important part of the look of the new loft room and one of the main decisions you need to make when decorating. Obviously, the lighting is not just for decoration. First of all, it must provide enough light. Remember, lighting fixtures play a big role in the design of any room. What you choose will affect the overall design of your room.
Here some different types of lighting fixtures:
Ceiling lighting. They can be built-in lights, chandeliers or LED strip lights. You can also think about combining two or three types of lighting.
Wall lights. These are very attractive and practical lighting fixtures. They create a very gentle and soft light, which is suitable both attic room and for any room in the house. Some of those fixtures are designed in such a way as to create interesting forms and shadows on the walls, and also to accentuate certain objects. They are a perfect choice for an attic bedroom, as they create a relaxing atmosphere and can replace the classic night lamps. Wall lights can be used not only for lighting but also for wall decoration.
Standing lamps. These lights can be a perfect option especially if you converted the loft space into a bedroom or library. They will create a very attractive and cosy atmosphere.
Use lighting as decoration. Lighting is an incredible addition to the quality and overall vision of the attic room. Be bold and creative in the choice of lighting fixtures and do not hesitate to make them a leading accent for your new loft room. Take advantage of the huge selection of colours, shapes and materials. Lighting can replace a large part of the decoration of the ceilings and walls. Bet on the starry sky for the attic bedroom or put small lights on the wall behind the bed. If you have converted the loft into kid's room you can choose sconces that shine in pastel colours on the wall. The choice of lighting fixtures is really endless.
Can a loft conversion improve your home's efficiency?
The attic conversion will definitely improve the efficiency of your house! This will give you some additional free space to your home which you can use to design an office or library away from the rest of the family, or if you are thinking about starting a company and working from home, this can be the ideal place. If the loft space is not enough to create what you wanted, don't give up, there are many loft conversion ideas for you. Instead of having only sloping ceilings and Velux windows, you could have a dormer loft conversion, mansard or even hip-to-gable loft conversion depending on the possibilities of your house. Whatever you choose, make sure you find a good loft conversion company.
If you're looking for a loft extension and conversion in the Surrey area or Greater London, feel free to get in touch with us with any questions regarding the process and we'd gladly answer or drop by to examine the space in person for a more exact quote.