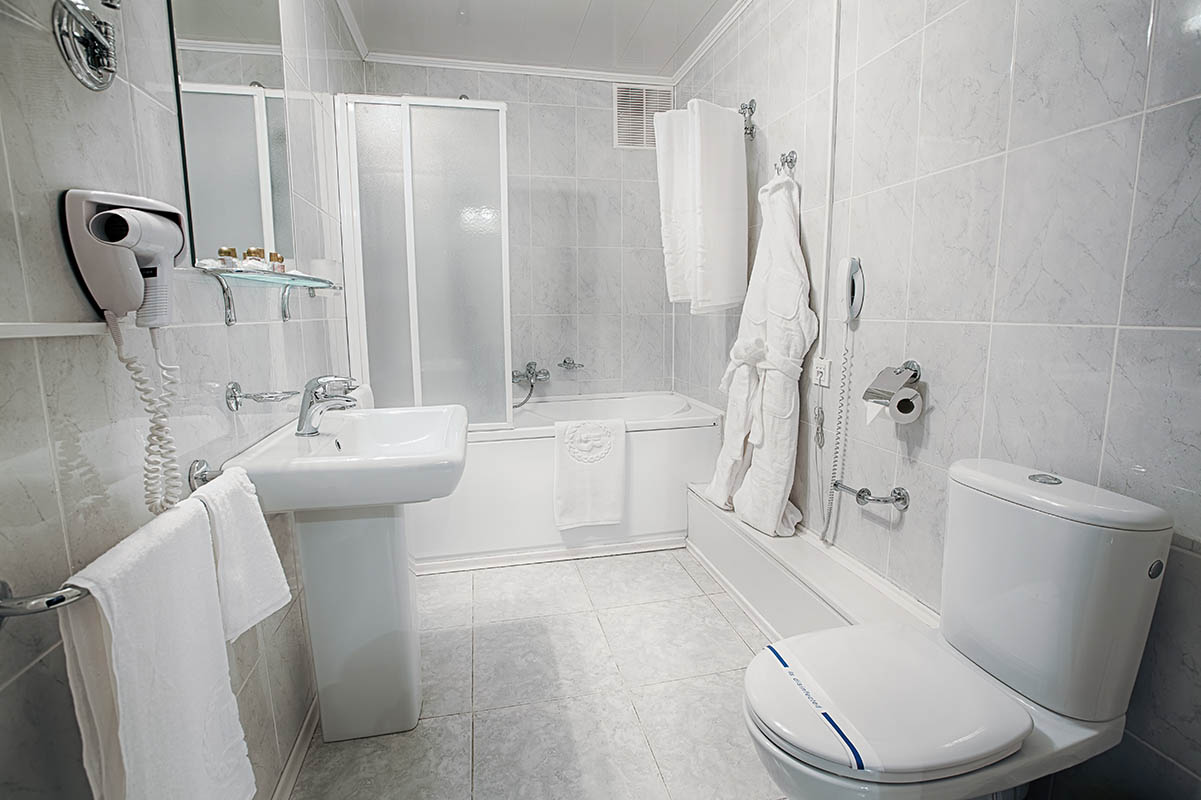 The bathroom is one of the most important parts of any home. The bathroom is also one of the most commonly remodelled rooms at the home. But choosing ways to remodel and interior design might be an overwhelming task. Especially given that there are so many ideas and designs to choose from. Even if you're only making a small change in your bathroom, there's still a lot to consider. This article will serve you well if you're currently looking for ideas about your bathroom remodel. We've gathered all the best we could find, so we hope it's helpful in your quest to upgrade the bathroom and ultimately the feel of your home.
What are the differences between remodelling and bathroom renovation?
A lot of things can happen during a bathroom remodel depending on your budget or interior design goals. During a remodelling, your contractors can change the look of your bathroom. In a lot of cases, clients also work with an interior designer and an architect for their remodelling project. The work includes changing the bathroom design layout, adding new bathroom fixtures or relocation existing ones. During a remodelling project, you might install fixtures such as a sauna or a walk-in shower, for example.
During a renovation project, the contractors will install or update the bathtub, shower, tiles, toilet and flooring. That process is less complex than a remodelling project and usually takes a shorter time to finish (check out our article on how long it takes to refit a bathroom)..
Whether you decide to do a complete bathroom remodelling or a renovation depends entirely on you and your personal bathroom ideas about the interior design of your home. When starting a home renovation project, it is always best to begin with the bathroom.
Where do I start with a bathroom remodel?
The first step to remodelling a bathroom is to establish your ideas about the interior design you want. To do that you can research online for ideas and inspiration or talk directly to a professional designer who can help bring your ideas to life. Think about whether you'll a small bathroom remodel or complete bathroom makeover. You'd want to think about the colour scheme, whether or not you need new fixtures installed (or uninstalled), whether you need more space for storage, or whether you need to relocate the wiring/plumbing.
After you've thought about bathroom design ideas and ways you can implement them, it's time for the contractors to do their job.
Tips on Planning a Bathroom Renovation
First thing first in planning your bathroom project is to consider your goals for space. Think about your priorities – will the whole family use the bathroom or is only for guests, do you need a bath, an additional shower or maybe to relocate the toilet? Are you remodelling a small bathroom or a big one?
Another thing you need to consider is your budget. The cost of bathroom remodelling may vary a lot depending on the scale of the project. If you think you only need a simple makeover, you might expect to pay a couple of thousand but the cost will go up if you need more work done.
Consider if you want to remodel your bathroom yourself or hire a contractor. If you're confident you can do all the tasks yourself, it may be worth to try it. But bathroom renovations are often more tricky than we think, and we might need professional help from licensed contractors.
Small bathroom remodelling ideas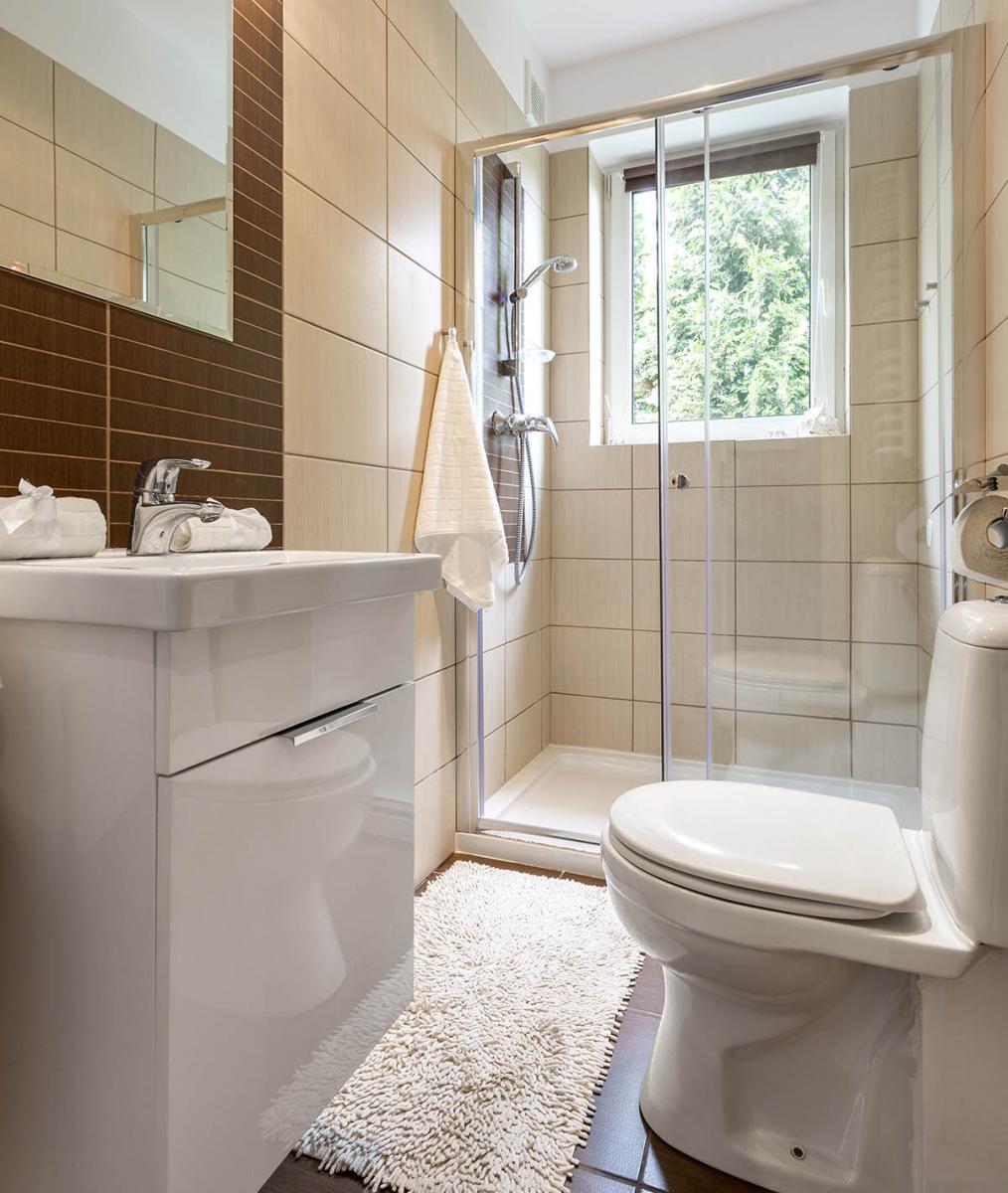 You might not think so but there are loads of small bathroom ideas you can try out. When remodelling small bathroom, the first thing you have to do is remove all unnecessary items. If you already have a small bathroom, make sure to keep it minimal. You don't need a huge master bath, but you can opt for a creative and artistic walk-in shower. Or if you don't want a shower, you can opt for a small single bath.
You can also try some storage ideas so you can keep all of your powder room goodies in one place without compromising for style. You can also get a smaller vanity too.
Bathroom Remodeling Ideas for Every Budget
We know that when we plan our bathroom project, the cost is the first thing we consider. In the next section of the article, we'll talk in detail about bathroom remodel ideas for both low and high budgets. These ideas will help with remodelling a small bathroom without spending too much money.
Bathroom Remodel Tips and Ideas for Low Budget
You don't need tens of thousands to create your renovate and transform your bathroom. You can remodel your bathroom for as little as a thousand pounds, of course depending on how much you want to remodel. Think about all the things you want to change in your bathroom, and make a list to help you.
One of the things you can do is to limit your tiles - You can use bathroom tiles on areas such as the floor, and even use paint on other areas of the bathroom. Or you can use cheaper tiles for the whole bathroom. Even if you did like expensive tiles, you might add those as a statement piece along the walls. This way you can get a stylish, yet cost-effective bathroom remodelling ideas that won't break the bank. Check our article on how to clean tiles after renovation.
Consider the cost of countertops - Countertops may come as a big surprise when you plan out the cost for your bathroom. You can save on countertops by buying cheaper colour options or ones that have imperfections. Don't be afraid if there's any visible imperfection on the countertop, you can always hide with the sink basin or other big fixtures. You can even try to buy detachable ones. They are way less expensive and they can be just as stylish.
Consider painting your walls - Painting and decorating the walls may be a cheap yet effective way to improve your bathroom. One thing you have to keep in mind is that bathrooms tend to hold a lot of moisture. This means that's it's best to invest in high-quality paint than won't allow for any mold growth. You can even buy bathroom wallpapers – it will give your wall that stylish touch without having to spend a lot of money.
Look for cheaper alternative fixtures - It's possible to upgrade your fixtures or sink faucets without a huge investment. There are many less expensive options out there. You can even buy used ones or opting for cheaper materials.
Try redoing your tub or shower instead of buying a new one - Did you know that you can get your bath professionally relined to save money? That doesn't work with all fixtures, unfortunately, but you can refinish your bathtub or shower for way less than buying a new one. There are a lot of DYI options as well that may cost you as little as a hundred pounds.
Buy used fixtures - That's a great and sustainable option for your bathroom remodel project. You can buy stylish reused fixtures or even vintage ones for a fraction of what the new ones would cost. Of course, that would mean that you'd need to update them in some way or another. You can also buy some used or vintage accessories to spice up your powder room.
Bathroom Remodelling and Ideas on a Luxury Budget
There are many things you can do on a luxury budget. The sky is your limit on that one. You can discuss your ideas with an interior designer and easily bring them to life. Or you can gen inspiration from architecture or interior design magazines and talk to your contractors. But we suggest talking to a designer specialising in bathroom makeovers first because they can create the architectural layout and really depict your vision on paper.
Get creative with plants
If you have a large bathroom, you can create your own oasis of plants and flowers beside your tub. This will create a unique look in your master bath. Having a statement plant will frame a freestanding tub. If you have a window in your bathroom, you can even create tile mural complimenting the plants. You can even place plants in a large shower room if you have enough space. A bonsai tree would feel and look luxurious and if you want to go even further – think about a plant vertical garden to bring life into your bathroom walls.
Try different lighting
The lighting can really make a room. That includes the bathroom too. You can try suspending lights over the tub – this will create a decadent feel but will also be a statement piece you can look at when you enter the room. Task lighting is also an option – you can use it on your vanity or even your toilet seat if you don't want to light the whole room. Another stylish option is to get soft lighting around your bathtub or shower. This will certainly help you relax after a long day.
Get two separate vanities and bathtubs
If your bathroom is spacious enough, spare some of the mid-morning hassle with your partner and just get two separate bathtubs and vanities. This will certainly save you sometime in the morning and you can create a versatile and stylish feel in your bathroom. You can even add two different styles together to make the space even more unique.
Go further with a sunken bath
The ultimate luxury experience. If you want to recreate that hotel-room feel in your home, a sunken bath may be just the thing you need. Add a fireplace too and you won't want to leave your bathroom. This is especially suitable for a huge master bath.
Natural Material Accents
Natural materials are the biggest hit in interior design in recent years. More and more people want to incorporate natural materials such as wood or even copper. Wood can create both relaxing and stylish feel into any room. You can bring warmth into your bathroom by getting a wood wall or wall a décor. You can even use lighting to bring up the mood in your space. Or you can use wooden accents to brighten up space around the sink or vanity.
You can even use copper for your mirror frame or faucets for more colour into the bathroom.
A lot of clients consider using concrete too. Concrete is an in-demand material suitable for people who want to have an industrial feel in their homes.
You can also marble accents. Marble is the ultimate material when it comes to lux bathrooms. There are many options in colour too – you can use marble with pinking or yellow undertones and get exactly the feel you want. Marble flooring, or just using marble as an accent will serve your design ideas for sure.
Get creative with the sinks
A unique sink can truly make a bathroom. There are a lot of options for stylish and creative designer sinks that can feel like artwork. You can even try getting a more unique faucet too and spark up your bathroom space.
Put accents on the walls and floors
If you want a truly unique bathroom, you can opt for a mosaic. You can create an artistic and eye-catching bathroom, made for interior design magazines. Or you can try accessorizing the walls with some grandeur mirrors or ornaments. A mural is another options if you want to go even further – any design you want can happen.
You can decorate the floors too – use different floor tiles, or different colours and ring that artistic feel to your space. If you want a minimalist look, or if you're looking into a more rustic style – pebbles are the way to go.
We hope this was an interesting and more importantly, a useful read for you. If that is the case, be sure to check out our guide on how to renovate your house and home and our house painting ideas for even more valuable tips about renovating your living space.